How Important Is It To Change Locks When Buying A House?
Moving into your new home can be an overwhelming task. There's just so much to get done! You need to unpack, clean the premises, change your address with the post office, and change all the locks. 
You don't know how many keys are roaming around from previous homeowners so changing the locks will make your new home feel more secure all while keeping your family and belongings safe.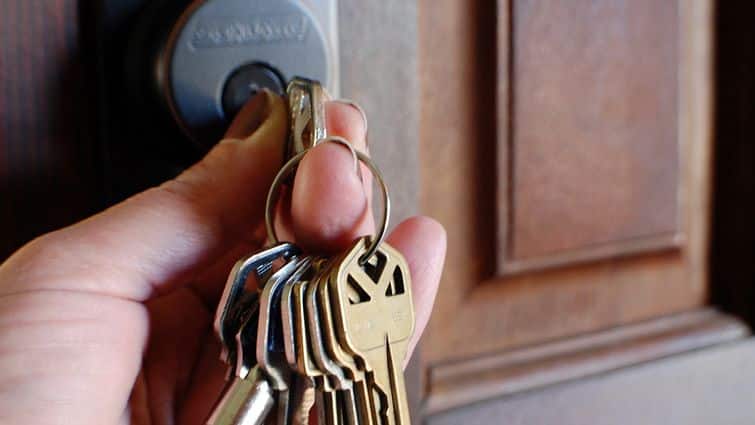 Reasons Why It's Important To Change Locks
Security is the main reason you should change your locks when you buy a new house. A few hundred dollars is reasonably worth the extra peace of mind that comes with knowing you're the only person who has access to your residence.
1. The Former Homeowner Probably Shared Keys
The previous owner will transfer all the keys they have in their possession to your lawyer after signing the deal. However, even if you received the returned keys from the previous owners, there's still a high probability that these keys had been duplicated. It's impossible to know how many copies of those keys have been remade.
2. Your New Build Home Has A Master Key
Granted that it's a new build and you're the first owner, changing the locks is the best practice. Many new homes will have a master key system with the developer. If you purchase a home in a new neighbourhood where numerous homes were built simultaneously, some builders, inspectors, and real estate agents are usually given a master key.
3. New Locks Were Currently Installed
While the former homeowner or occupant may have declared that the locks were newly installed, you can't confirm if they've handed all their keys in or that there weren't key duplicates which is why it's always better to be on the safe side.
Insurance companies often need proof of forcible entry if a claim is made to ensure that homeowner negligence was not the primary cause. Any shortcomings will cost you a significant amount of money and your possessions.
Hence, it is undeniably important to change the lock mechanism and keys yourself to lessen your anxieties about a stranger accessing your home. Make sure to also change the garage code.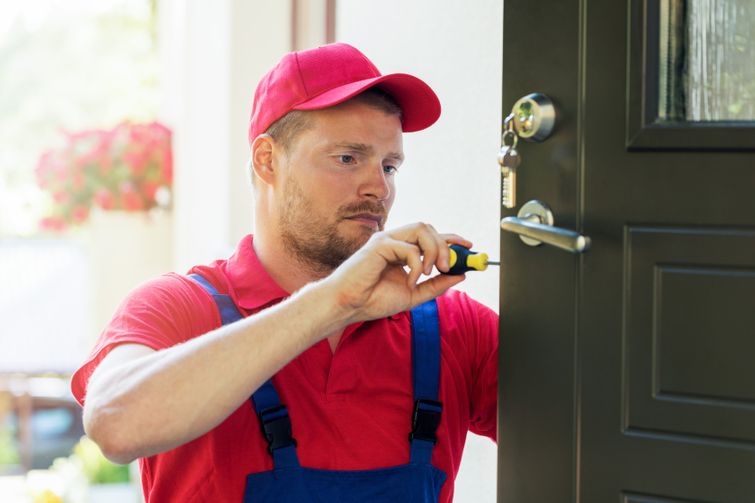 Replace Or Rekey Door Locks On A New Home
When changing the locks on your front and back doors, you can rekey or replace them altogether. Both of these approaches prevent old keys from successfully unlocking your doors, increasing the security of your new home and making your life more convenient.
Replacing a lock means you'll have an entirely new lock, including the handle. Just note that replacing locks is typically pricier than just having your home's locks rekeyed. Changing your locks will make more sense than rekeying them when they are old or becoming worn. Replacing locks also can allow you to upgrade your locks to more modern, secure, electronic ones, like a smart lock or keypad lock.
On the other hand, lock rekeying means that the internal pins and hinges are adjusted to fit a different key. This is done by changing the operational aspects of the lock cylinder. Once the lock has been rekeyed, the new keys can steer the lock, nullifying the old key. Rekeying is also an excellent alternative for having a single key for all your locks, provided that you have the same brand of locks on all the doors or the same keyhole. It's the quickest and most affordable solution out there.
You can purchase a kit at a local hardware store to do it yourself or hire an expert locksmith to do it for you. Also note that locksmiths require people to verify they are the owners before acquiring their professional locksmith service to avoid grave problems in the future.
Schedule The Door Lock Change Ahead Of Time
Making a lock changing appointment in advance can save you time and money. Calling beforehand provides the locksmith with time to prepare the locks and cut the new key before coming to your home to replace your old locks. Preparing them at the shop is faster since their tools and inventory are readily available.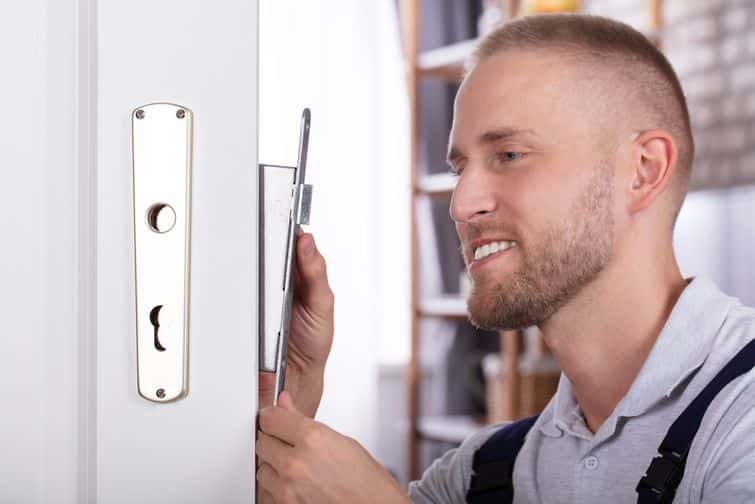 Change Door Locks Immediately Upon Purchase
After you finish signing the deal and receive the keys to your new home, it's now officially yours! How exciting! Now, you should take the time to change the locks. D&L Locksmith provides locksmith services to new homeowners in London, Ontario including lock rekeying, professional installation, and lock change.
Call D&L Locksmith to have your current locks changed or rekeyed before moving into your new house. We prioritize the security and safety of you and your family.