D & L Mobile Locksmith London Ontario
Offering 24/7 Lockout Services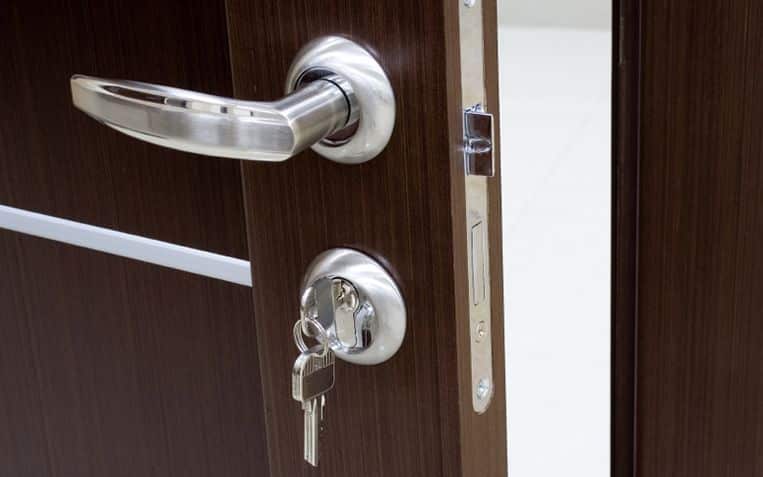 With the help of D & L Mobile Locksmith London, Ontario and providing locksmith services to London and the surrounding London area, you can experience the peace of mind that comes from knowing your family and your property are safe even in an emergency locksmith situation. We are a family-owned London, Ontario locksmith company committed to providing you with top quality and reliable services that won't just meet your expectations but exceed them.
At D&L Locksmith, we strive to do our best to give you fast and secure locksmith service, whether you have just moved into a new home and need new locks and matching keys to protect your new investment, or if you've lost your keys and need emergency assistance getting into your residential or commercial property, or if you're just looking to upgrade your overall security, D & L Locksmiths are your one-stop-shop for locksmith services. We promise to give you the best price and the best 24-hour lock and key service to London, Ontario and surrounding areas from the moment you call us to the moment you're safely inside your home or business.
D & L Mobile Locksmith have been helping London locals in the area with their locksmithing needs for over 50 years with 24-7 locksmith service. We are a locksmith company that specializes in emergency lockout services, installing deadbolts, door closers, key cutting, lock installation, high-security locks, and mobile 24-hour locksmith services. Whether it's a low-security lock on your front door at home or a high-security lock in your place of work, we've got you covered. We come to you prepared with up-to-date tools, as well as a wide variety of locks and accessories. This way, you'll get immediate and affordable solutions to your security issues. Contact us to find out about our locksmiths and the mobile service we provide as we are here to help you at the ring of your call.
When You Need A Locksmith In London, Ontario
It's critical for everyone to maintain a safe and secure home, business or office. There are so many modernized methods and products to protect both commercial and residential properties. But what do you do when you're locked out of your own home or work? You call us, D & L Mobile Locksmith, because, with our 50 years of great service and expertise, we are trusted all across London, Ontario to get you inside in no time, rain or shine. We are available anytime for door installation, lock installation, lock repairs, and any other help you may need from our locksmiths and services. Your property is important to you, so it's important to us. We understand the great importance of helping you access your home or building in a lockout situation, while still maintaining the security of your property, which is why we will assess your situation and provide you with the best solution possible at an affordable price. Call us today to learn more about our locksmiths and services.
Why Choose D & L Locksmith?
For over 50 years, we have provided reliable, trusted, and experienced locksmithing services in London, Ontario and the London surrounding area. We are a mobile locksmithing service, poised and ready for just about any emergency security issue you may have and to make sure you get into your home, business, or institution safely and quickly with the best solution possible. Lost your keys? No problem, we've got your back in a lockout situation. Need your home locks changed in a jiffy? We've got you covered. We can also repair locks right at your doorstep!
Our mobile locksmithing services don't just stop there. Call us today at (519) 686-2870 for more information or stop by our store for a visit located at 217 Adelaide Street South London, Ontario to view our showroom and products we have on display. Our business is here to help you in your time of need because we are a 24-hour locksmith service, available every day of the year ready to take your call and help you with our emergency service in London, Ontario and the surrounding area.
Address
217 Adelaide Street South
London, ON N5Z 3K7
Opening Hours
Monday – Friday 8:30 AM – 5:00 PM
24/7 lockout service

See what we can do for you!