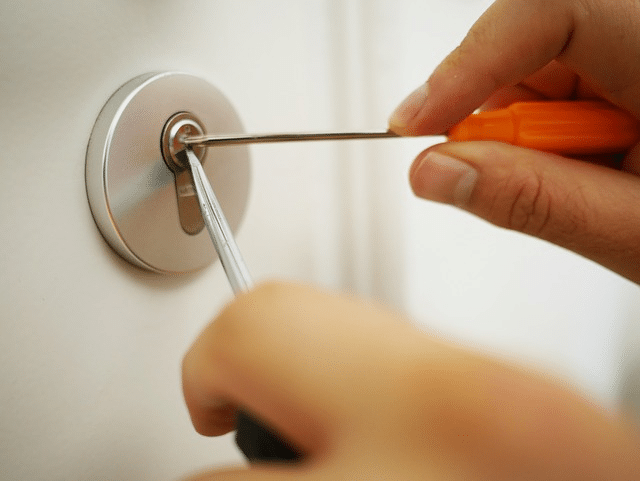 How Much Does It Cost To Rekey A Lock
You may want to employ a locksmith if you are locked out of your house or want to improve the security of your home. An average locksmith appointment will set you back $158. Depending on the kind of service, you might anticipate paying anywhere from $100 to $200 and above for rekeying house or car locks.
For instance, the price to change the door lock on your home might range from $50 to $200, depending on the number of locks, level of protection, and type of door lock you need. For emergency locksmith prices and after-hours assistance, the cost may even reach $300.
Keep reading to find information on how much it may cost you to rekey locks, as well as general details on how much locksmith services cost.
Locksmith Prices for Homes by Type of Service
Several reputable locksmith stores provide professional services that will help homeowners in repairing their broken car door locks, smart locks, and more. When you find yourself in an emergency situation or need help unlocking your car door lock, it is advisable to consult a professional locksmith immediately.
Locksmith service prices vary from $50 to $100 per hour, depending on level of experience and job requirements. Here are some examples of average cost of various locksmith services:
Deadbolt installation: $40–$75

Rekeying house locks or door locks: $80–$160

Unlocking house: $65–$180

Changing locks: $50–$200

Installing electronic security system: $50–$500+
Depending on the locksmith, the price may differ as some prefer to charge by the hour or some prefer to charge by project.
Cost to Rekey Other Common Locks Around the House
Padlock products from many companies like Master Lock, American Lock and ABS are offered with re-keying warranties. If the tools are available, they will be rekeyed to your home key. These can be very useful when you don't want to keep an additional key in your vehicle.
It's possible for anyone to buy padlocks from Amazon for a great price. You can also order your keys to match your home keys. If you want, your locksmith should be able to install a keypad lock to your home in a single place for a decent price.
Cost to Rekey House Variables
A number of elements, including the service, the scheduling, and more, influence the final cost of hiring a locksmith. Locksmiths provide a range of services at varying price points. Some services, like rekeying your home locks or replacing your automobile ignition lock, call for a specialised locksmith, which might raise the cost.
Many locksmiths are on call around-the-clock if you ever find yourself locked out of your house or car. You can make a service call to your neighbourhood locksmith, but be prepared to pay an average of $150 to $250. For a locksmith to visit your home or vehicle, you will often need to pay a trip fee of $50 to $100, which may increase to $150 in some situations.
Is it Cheaper to Rekey or Replace Locks?
You can rekey locks so they can use the same copy of the same old keys. It doesn't take long to repair doors. The price of repairing or changing the locking mechanism varies from year to year.
If you're thinking about replacing a lock, you may be able to save a lot of money by rekeying the lock. The savings are likely to increase depending on how you need your lock rekeyed. Shopping around at different locksmiths can give you a good idea of what you should expect to pay.
When Should I Call a Locksmith?
It would probably be best to call an auto locksmith to fix any locked-out door or lock. Similarly, you should hire a locksmith when upgrading the security systems of your home. A locksmith can also help a homeowner repair their locks when they're not working.
If you're in the market to hire a locksmith, it can be a good idea to ask for any recommendations they have about the security of your home. Most locksmiths will charge money for security consultation, but it can be worth it depending on your situation.
Locksmith Cost Calculator
There are many cost calculators online that allow you to estimate the cost of rekeying locks in your home. However, each calculator will use different cost calculations based on the specific locksmith that provides it.
In order to get a more accurate idea of what you should expect to pay for rekeying a lock, it's important to consult multiple locksmiths. This will introduce an element of competition and can end up saving you a lot of money.